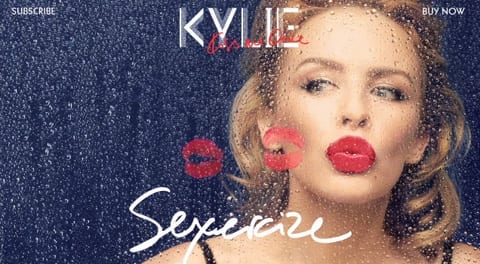 In an interview with The Advocate, pop superstar Kylie Minogue shares her thoughts on why she became a gay icon and the creative influence her gay following continues to have on her music career.
Says Minogue:
"I didn't become a gay icon or become popular in the gay community for doing something specific. That happened just because I was being myself."
Minogue admits that her transition from actress to singer in the late 80s was difficult, but ultimately helped her embrace her own authenticity, something that the gay community noticed.
"In Australia, to be taken seriously as a singer took a long time," she recalls. "I was attacked in the press – you could almost say bullied. It was stuff that really wasn't nice and I didn't understand at the time because I was just doing my job. I had to really dig my heels in to be allowed to be seen as a multifaceted personality."
She adds, "I really resisted being pigeonholed and perhaps that's one reason the gay community has felt some allegiance with me. Because I didn't want to be told I was one thing and couldn't be another. I didn't want to have just one color to my personality."
She goes on to discuss the creative influence the gay community has had on her career, which can be seen in her recent music video for "Sexercise" You can watch the video (and the sexy, sweaty male version) AFTER THE JUMP...