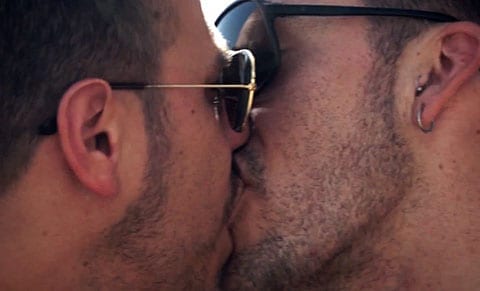 This week, lesbian singer Melissa Etheridge released a video for her song "Uprising of Love," which uses footage of demonstrations and anti-gay violence in Russia to encourage people to rise up against intolerance.
The video was released to help promote UprisingOfLove.org, a website dedicated to raising awareness about Russia's anti-gay "propaganda" law. All proceeds of Etheridge's new song will go to the Russia Freedom Fund, "a U.S. tax-deductible vehicle for making financial contributions in support of the LGBTI movement in Russia and efforts to combat discrimination and violence there based on sexual orientation and gender identity."
Watch the video AFTER THE JUMP...