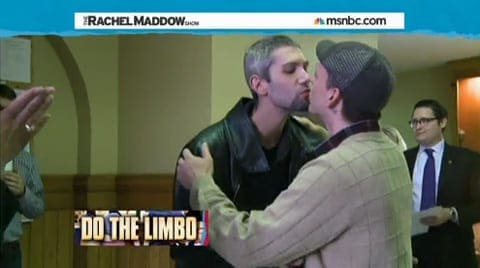 Rachel Maddow takes a look at the federal ruling in Michigan on Friday that opened a window allowing hundreds of couples to marry and the stay that closed that window, putting all those marriages in limbo.
What will the federal government do? What will the court do in a hearing scheduled for Wednesday?
How will the IRS treat a joint tax return that one just-married couple managed to file in the window when gays were able to marry in Michiga?
Watch, AFTER THE JUMP...