Gay former NFL player Wade Davis offered a "powerful presentation" to league coaches and general managers on Monday dealing with homophobia, sexual orientation, and gays in the locker room, Outsports reports: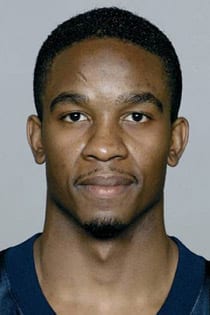 From all reports his presentation was incredibly well-received, with "many" coaches and GMs approaching Davis with praise after the meeting. Various folks from Kansas City Chiefs head coach Andy Reid to San Diego Chargers head coach Mike Mccoy thanked him for a unique, powerful presentation that opened eyes.
Davis's intent was to debunk stereotypes:
"I told them they have to be intentional from day one," Davis said of the NFL teams' next steps. "They can't just talk about 'diversity,' they have to talk about addressing 'diversity and that specifically includes sexual orientation."
Davis said one of the key elements of his talk was humor. He created a running joke through his presentation about current St. Louis Rams head coach Jeff Fisher cutting him. Twice. The room ate it up. Davis wanted to lighten the mood to demonstrate no one has to tip-toe around the issues on their teams: Gay players have senses of humor too.
"Wade nailed it," Fisher said after the meeting. He was glowing in his praise of Davis' talked, saying he'll consider bringing him to talk to his team later this year.
NFL owners are set to hear from Davis on Tuesday morning.