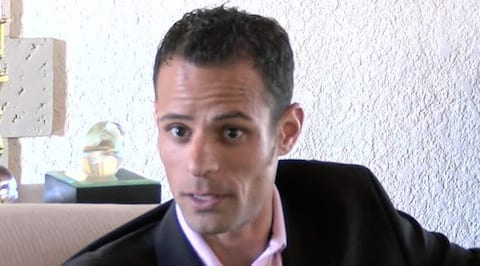 Three years ago San Diego Pride attendee Will Walters was arrested on grounds of public nudity for wearing a costume that consisted of boots, a black leather gladiator kilt, black underwear, and a black leather harness with chrome rings; no formal charges were ever filed. After his arrest, Walters filed a lawsuit against the city of San Diego, alleging violations of the Fourteenth and Fourth Amendments, false arrest, battery, negligence and violation of his civil rights under California's Civil Code.
Walters also alleged discrimination and his lawyers provided photographs from other events such as the Over-The-Line tournament depicting patrons wearing less clothing that Walters had been, but who received no harassment from law enforcement.
Since then, a judge threw out the lawsuit under the ruling that "The Court finds that plaintiff proffers no competent evidence from which a reasonable fact finder could conclude that Walters' arrest was based on his sexual orientation, or that it resulted from an unequal enforcement policy or practice concerning public nudity," and that the arresting officer's actions were legal because "as Walters' [leather] loincloth moved … the wind blew, exposing his buttocks." Walters is now speaking out about the dismissal and will announce next week whether or not he plans to appeal the decision.
You can watch ABC 10 News' segment with Walters AFTER THE JUMP...