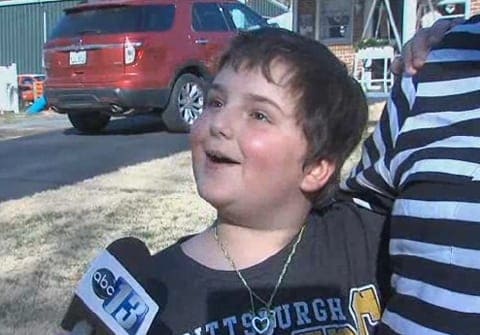 Timberlake Christian School in Virginia has refused to re-enroll an eight-year-old girl named Sunnie Kahle because "students have been confused about whether Kahle is a boy or girl," and "administrators can refuse enrollment for [any family] condoning sexual immorality, practicing a homosexual lifestyle or alternative gender identity."
In other words, they're rejecting Kahle because she's not girly enough. Kahle doesn't identify as a boy and otherwise the school reports that she's a good student. They just want her to conform to what their sexist preconception of how a little girl should act.
Here's more from the school's letter to her adoptive grandparents:
"You're probably aware that Timberlake Christian School is a religious, Bible believing institution providing education in a distinctly Christian environment… We believe that unless Sunnie as well as her family clearly understand that God has made her female and her dress and behavior need to follow suit with her God-ordained identity, that TCS is not the best place for her future education."
The letter goes on to cites Bible verses that affirm the school's antiquated sex typing.
Kahle's grandparents have taken her out of TCS and placed her in public school instead. Even though she is reportedly heartbroken at not being able to attend TCS with her friends, they have no interest in matriculating her back into TCS next year.
Watch WSET's report, AFTER THE JUMP...