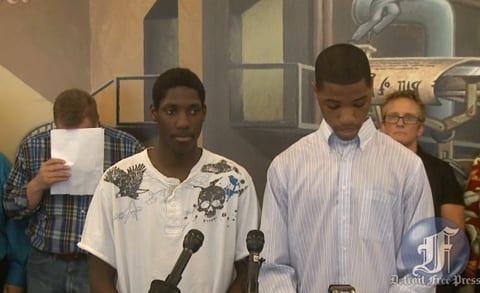 The ACLU has filed a lawsuit against the state of Michigan, asserting that the state is "obligated to extend the protections that flow from marriage" to the approximately 300 same-sex couples who were married there last month. The unions took place immediately after a federal judge struck down that state's ban on same-sex marriage. The suit was filed on behalf of eight of the same-sex couples who were married during the brief window county clerks issued licenses.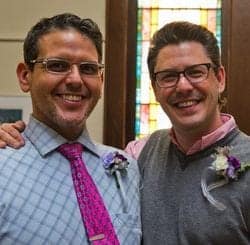 From the ALCU's press release:
The lawsuit argues that once same-sex couples are legally married in Michigan, they gain protections that cannot be taken away retroactively. Furthermore, the U.S. Constitution compels state officials to recognize those protections regardless of the ultimate outcome of the appeal of Judge Friedman's ruling.

The lawsuit is separate from the original federal case challenging Michigan's marriage ban, which is on appeal before the Sixth Circuit Court of Appeals. That case was brought by private attorneys on behalf of an Oakland County lesbian couple – April DeBoer and Jayne Rowse – who have been together for more than a decade and are raising three adopted children. The ACLU of Michigan filed a friend-of-the-court brief in that case.
Read the full legal complaint here.
The US government has announced it will recognize those marriages.
Watch moving testimony from Clint McCormack, one of the couples included in the lawsuit, AFTER THE JUMP...