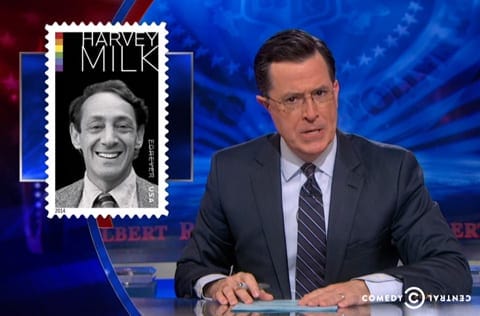 Stephen Colbert is extremely angry about the new Harvey Milk postage stamp being issued in May.
"The gays are hellbent on rubbing our noses in their lifestyle...and suddenly, if I want to mail something I have to lick this guy's backside? No! No!"
Watch, AFTER THE JUMP...
BTW, you can preorder the stamps now.