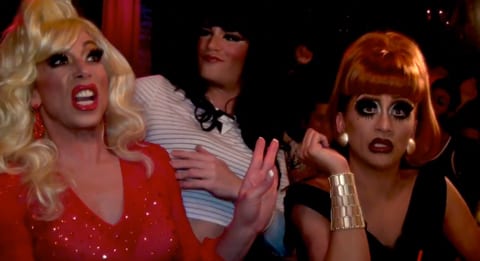 Bianca Del Rio from season six of RuPaul's Drag Race and Sherry Vine from Here TV's She's Living For This have teamed up to serve some 'T' with not an ounce of sympathy.
For all you party girls who pass out with your keys still in the door, bachelorettes cackling at the gay bar with your loud, drunken hens and grody frat boys bumping and grinding on everyone at 2am, Bianca and Sherry have a message for you... "you're a hot mess."
Check out the video AFTER THE JUMP...