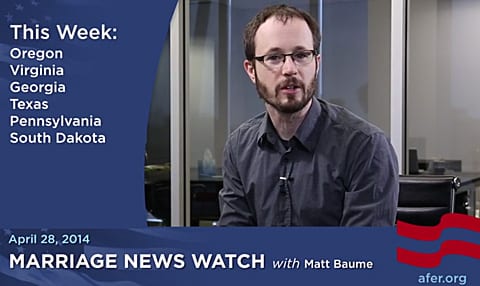 AFER's Matt Baume looks at last week's marriage hearings in Oregon, and if NOM will have its desired day in court, and how much money will marriage equality add to the economies of Oregon, Utah, and Virginia.
A slew of briefs have been filed in the marriage case in Virginia. In Georgia, 4 couples have launched a suit challenging the state's ban.
Another judge has found Texas's gay marriage ban unconstitutional, and the governor of Pennsylvania wants the case there to move forward quickly.
Also, look for action in South Dakota this week.
Check it out, AFTER THE JUMP...