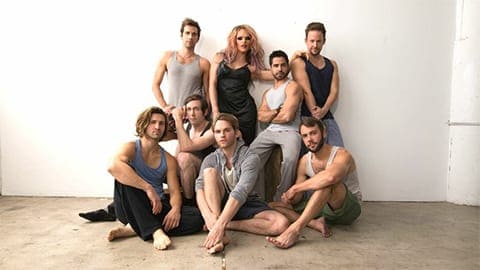 Eastsiders, the popular web series that focuses on the aftermath of infidelity on a gay couple living in the Los Angeles neighborhood of Silver Lake (what some might term LA's answer to Brooklyn), is back for a second season. Season 1 was picked up by LOGO Online but now the show's creators are turning to Kickstarter for help getting things off the ground for the show's next chapter.
From creator and star Kit Williamson:
"I'm so excited to take the show back where it started: in the fans' hands, on Kickstarter. This is a very unique moment in time where audiences have the power to say what kind of stories they want to see told. We've been so lucky to have found an amazing community of viewers that have been with us from day one, and continues to grow every day. I hope they want to see more from us, because I am so excited to continue telling this story."
Season 1 raked in the accolades, winning Best Web Drama at the 2013 LA Weekly Awards, Best Ensemble at the Indie Series Awards and a Satellite Award nomination. The show stars Van Hansis, who memorably played Luke of Luke and Noah (a.k.a. 'Nuke') on the daytime drama As The World Turns, and creator Williamson, who has appeared on Mad Men and on the New York stage in Talk Radio with Liev Schreiber.
Season 2 will see the return of memorable cast members such as John Halbach, Traci Lords, Sean Maher, Matthew McKelligon and Constance Wu along with the addition of new players such as Willam Belli, whom you will recall from Nip/Tuck, his RuPaul's Drag Race days and his role as one third of Detox. 
Check out the Kickstarter video, AFTER THE JUMP…
You can also visit the Kickstarter page and donate HERE.
And in case you missed season 1, you can watch episodes 1 & 2 HERE, episode 3 HERE, and episodes 4 & 5 HERE.