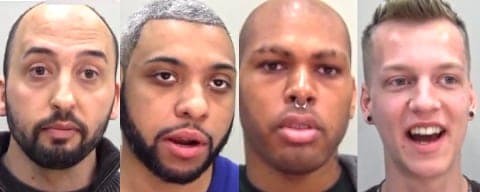 HIV-positive blogger Mark S. King of My Fabulous Disease recently interviewed four HIV-negative men and encouraged them to speak freely about their feelings on HIV.
One man wonders whether alcohol, drugs or careless fun are always involved when gay men contract HIV. Another says that HIV-positive guys don't remember the fear of catching the virus. And another wonders if poz guys are having more sex than non-poz guys, and if they always tell their sexual partners about their status.
But despite their curiosity, these young men also discuss strategies they've made to keep themselves HIV-negative while sexually active: things like sero-sorting, condom use and staying far away from semen. It's a refreshingly candid take on an issue that doesn't get much air time these days.
See the video AFTER THE JUMP...