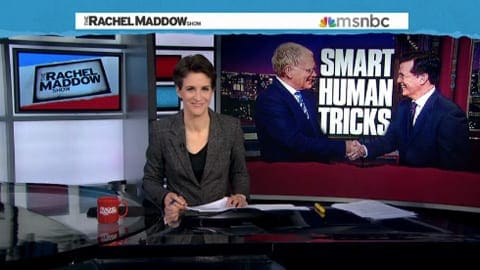 Yesterday we all heard that Stephen Colbert would be replacing David Letterman on The Late Show when he retires. Colbert acknowledged the news on his show last night.
"I do not envy whoever they try to put in that chair."
Rachel Maddow also reported on the news, in an interesting segment about politics and late night television. Maddow took a look at the rare and powerful moments when late night hosts decided to bring up politics, including a super-awkward moment between Jay Leno and Michele Bachmann when he asked her to respond to the "pray away the gay" controversy with her husband Marcus.
Maddow wonders what it will means for Colbert as he takes over the "mostly apolitical" world of late night.
Check out both clips, AFTER THE JUMP...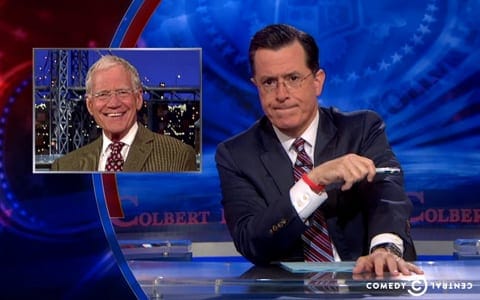 Colbert's acknowledgement: