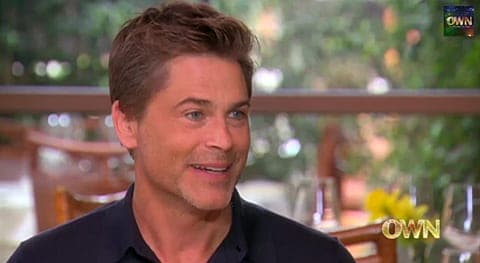 Actor Rob Lowe tells Oprah that he once went on a date with Madonna to a New York City nightclub where throngs of her fans had gathered to celebrate the release of her new album.
"I thought, 'This is it. This is the night. It's happening tonight. I'm the boy toy. I - am the boy toy.'"
When she invited him onto the dance floor with her, he refused, thinking her insane. She then turned around and told him something that has stayed with him to this day.
Hear Madonna's advice AFTER THE JUMP...