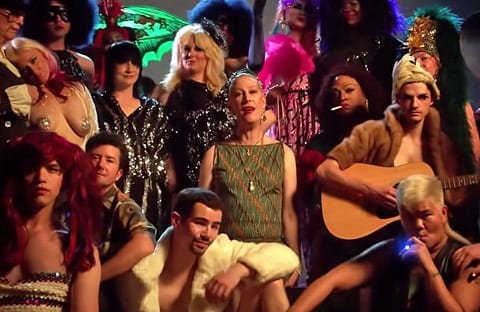 Justin Vivian Bond and co-directors Silas Howard and Erin Greenwell present their (crowdfunded) remake of "Golden Age of Hustlers", written by SF punk chanteuse Bambi Lake, which "captures the 1970's gay hustler scenes of pre-HIV/AIDS era on Polk St in San Francisco from an insider's experience."
Check it out, AFTER THE JUMP...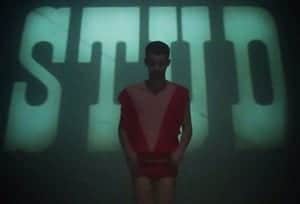 The HuffPost has an interview with the directors.
Says Howard:
I'm obsessed with the idea of queer and trans lineage and how the past and future can live in the same room. Perhaps it's in part due to coming of age in the midst of loss from AIDS, that I feel a kinship to the mentors gone too soon. Though Bambi wrote the song in the early '90s, in a community of "misfit" queers, sex workers, transsexuals, queers and punks, it speaks to a modern time in that many of us still look for places where all parts of ourselves can find home. I'm grateful to Justin Vivian Bond for carrying Bambi Lake's legacy forward, allowing us access to learn from Bambi as a performer and a punk transsexual icon of an older generation, who prevailed and created art that represented an experience of living outside the "mainstream." I think of the music video as a kind of love letter from our past to the next generation.