BY LISA KEEN / Keen News Service
LGBT RALLY FOR VETO:
LGBT groups will hold a rally on the lawn of the State Capitol in Jackson, Mississippi, at noon CDT today, in protest over the passage of a religious bias bill by the state legislature Tuesday. The groups, which include the national Human Rights Campaign, Equality Mississippi, and the Mississippi Gulf Coast Lesbian and Gay Community Center, among others, will also hold a candlelight vigil this evening. As of Wednesday night, Republican Governor Phil Bryant has said he will sign the bill.
COURT UPHOLDS LARGE AWARD:
A state appeals court in New York on March 20 upheld a $1.6 million award to a lesbian chef whose boss who made repeated anti-gay statements, including saying all gay people were going to hell. A lower court judge granted the award for Mirella Salemi in 2012 against Edward Globokar, who owned the Manhattan restaurant at which she worked. The appeals panel said Globokar's actions violated the New York City Human Rights Law by staging mandatory prayer meetings at work and "subjecting [Salemi] to an incessant barrage of offensive anti-homosexual invective."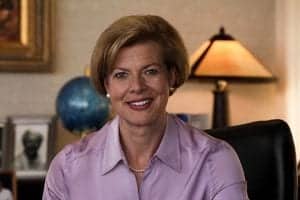 BALDWIN INTROS FAIR EMPLOYMENT BILL:
U.S. Senator Tammy Baldwin also introduced the Fair Employment Protection Act (FEPA) March 13, to improve the law for the victims of workplace harassment. FEPA is specifically aimed at expanding an employer's liability for workplace harassment. Under Title VII of the Civil Rights Act, an employer's liability for harassment perpetrated by a supervisor is greater than if perpetrated by another employee. But last June, the U.S. Supreme Court ruled that for a court to consider an employee a supervisor, the employee authorized to take tangible actions against an harassment victim. If the Employment Non-Discrimination Act (ENDA) is ever passed, LGBT workers would be able to benefit from the anti-harassment laws strengthened by FEPA.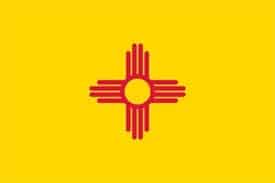 NEW MEXICO BLASÉ:
A Public Policy Polling survey of 674 registered voters in New Mexico between March 20 and 23 found that 76 percent said the legalizing of marriage for same-sex couples has had either no impact or a positive impact on their lives. The poll also found voters closely split on whether they support (47 percent) or oppose (45 percent) allowing same-sex couples to marry. The margin of error was plus or minus 3.8 percent.
SCRUTINY DECISION RE-HEARING?:
At least one judge on the Ninth Circuit U.S. Court of Appeals bench has asked the full appeals court to review an historic panel ruling in January that said the U.S. Supreme Court's decision in U.S. v. Windsor, which struck the Defense of Marriage Act, "requires that heightened scrutiny be applied to equal protection claims involving sexual orientation." The court last week asked both parties in SmithKline v. Abbott to submit briefs on whether the case should be reheard by the full court. But Jon Davidson, legal director for Lambda Legal, he seriously doubts a majority of the Ninth Circuit would vote to rehear the case.