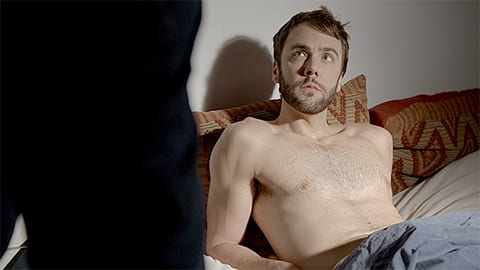 Just out today is Episode 2 in the second season of Kieran Turner's web-series, "Wallflowers." The first season introduced us to a boisterous band of New York singletons that meet weekly for a support group catering to the romantically challenged. The show focuses on both gay and straight relationships and the discord and dysfunction inherent to both. According to Turner,
"In Wallflowers, there are straight, gay and bisexual characters. But they're characters first. I wanted to explore what all these different types of people go through in their search to find love, and do it in the most honest way possible. Those are the stories I want to tell, and that I've always told. I really despise stereotypes of any kind, especially gay ones. They're insulting and reductive and I feel like sometimes our creative community relies on them way too heavily in order to get a laugh. I think we're better than that and we've moved past it."
Season 2 finds former child star turned successful casting director Bryce (Patch Darragh) on the ropes with love when he meets a bewitching musician, Alex (John Halbach, pictured above, whom you may recognize from his work on "Eastsiders"). 
Watch the attraction bloom in the season 2 opener and episode 2, AFTER THE JUMP…
Season 1 is available in its entirety and can be viewed HERE on Stage 17.