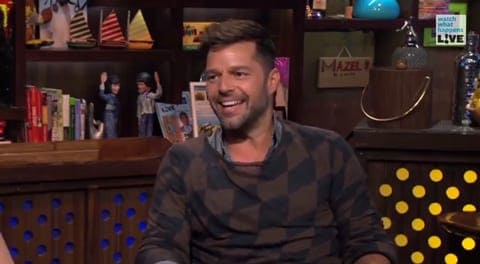 Everyone knows (yes, everyone) that gay Latin pop star Ricky Martin broke up with his partner Carlos González Abella earlier this year. But Watch What Happens host and Bravo executive Andy Cohen wants to know if Martin is still single.
In an evasive style that would make every American politician proud, Martin pivots on the question and uses it as an opportunity to highlight how much his adorable kids love him.
His non-answer works, especially on Cohen who seems to view Martin afterwards with a newfound DILFyness.
See the interview AFTER THE JUMP...