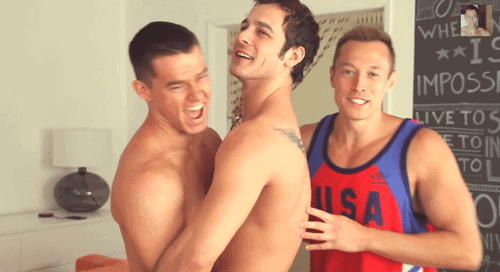 The always-adorable Davey Wavey brings two ostensibly heterosexual men along with him to film his newest YouTube video, titled: "Straight Boys Hugging!"
While they do, in fact, embrace, the three men first discuss the generalized reasoning behind heterosexual men's fear of hugging one another. The conversation may not be intellectually stimulating, but sometimes it's simply nice to see two guys hug it out.
Check out the hetero-action, AFTER THE JUMP...