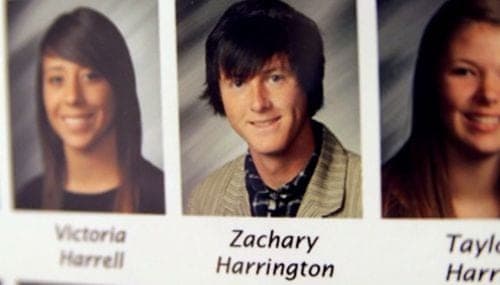 "Broken Heart Land," a new documentary airing this month on World Channel's program American ReFramed, invests in an in-depth look at one teen's story in order to shed light on LGBT prejudice and a lack of awareness of HIV/AIDS in middle America. Focused on Oklahoman teenager Zack Harrington, who took his life in 2010, "one week after attending a local city council meeting in support of a proposal for LGBT History Month," the documentary seems to be an emotional and intimate look at the way tragedies deeply impact the communities in which they occur.
HuffPost reports:
"Even though we live in a slightly more progressive world where gay rights issues and HIV/AIDS education have made notable strides in many large cities, Zack's tragic story is representative of hundreds of young gay teens all over Bible Belt, conservative small towns across America who are still wrestling with feelings of shame," [directors] Jeremy and Randy Stulberg said in a statement. "We hope that through the film we will be able to start a dialogue across the country in the same way that the Harringtons have done in Norman, Oklahoma and hopefully prevent future suicides from teens in smaller towns who may feel hopeless."
You can watch the documentary on World Channel when it airs on June 24th, or catch its world premiere at the Frameline Film Festival in San Francisco, June 21st.
For now, check out the highly emotional trailer, AFTER THE JUMP...