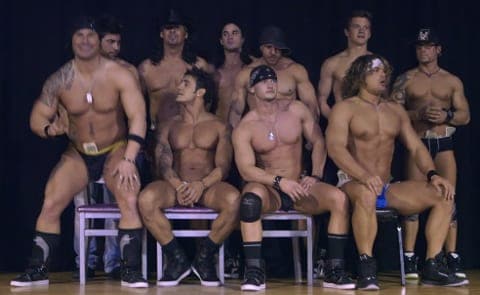 Capitalizing off of his role in the successful male stripper film Magic Mike, True Blood man-wolf Joe Manganiello has directed a male stripper documentary called La Bare which follows the performers and fans of the ladies' strip club La Bare in Dallas, Texas.
Manganiello told Vulture:
"Soon after filming, there were the bands that had pulled their songs from the film despite the protests of their record label, the ban of our art/posters on bus stops and billboards due to it being too risqué ... And then came the wait for the MPAA rating ... And with that, the realization that I indeed had found something new, something fresh, something shocking to show the general public."
"With Magic Mike, we scratched the surface, and with La Bare, I had the opportunity to plumb the depths of this strange and provocative world hidden in plain sight. Shocking, hilarious, and heartfelt, the film explores every level of the profession in three vivid dimensions."
Plus, it'll help tide you over until the Magic Mike sequel and musical stage adaptation.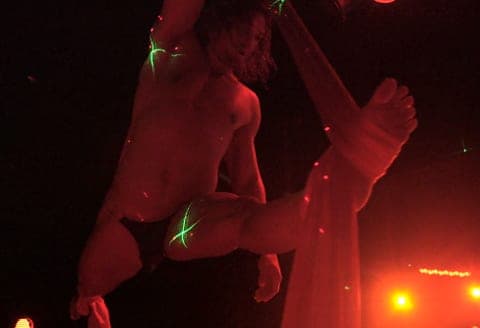 See the red-band trailer AFTER THE JUMP…