The newly-named  Los Angeles LGBT Center (formerly the L.A. Gay & Lesbian Center) has launched a $25 million fundraising campaign in an expansion effort that will double the beds it provides for homeless LGBT youth, and provide 100 units of housing for LGBT seniors, as well as create new facilities to support all its efforts: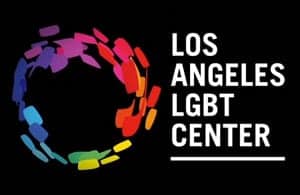 When finished, the new building will form a campus with the Center's arts, educational and cultural facility—known as The Village at Ed Gould Plaza—directly across the street from it and span more than one city block. It will also become the Center's new headquarters, facilitating a major expansion of health and medical services at the current headquarters (McDonald/Wright building).
Together with longtime supporter Lily Tomlin, Center CEO Lorri L. Jean announced that donors have already pledged $19 million toward the $25-million goal. Jean was joined by philanthropist Anita May Rosenstein who has pledged the lead gift of $6.5 million. The donation will be made by the Anita May Rosenstein, Wilbur May and Anita & Arnold Rosenstein Family Foundations. This is the largest gift ever given by a living person to an LGBT organization.
The early success of the campaign is also attributable to six other pledges of seven-figure gifts, including a $2 million pledge by Ariadne Getty and the Fuserna Foundation and $1 million pledges by David J. Bailey and Ron B. Shalowitz; Jacinto Hernandez & Charles Callahan; Barry McCabe; Loren S. Ostrow & Brian Newkirk; William & Cindy Shopoff.
The project, which will be the result of the largest fundraising campaign in the history of the LGBT movement, will break ground in 2016.
The Los Angeles LGBT Center talks about its services and the changes it is making in a new video, AFTER THE JUMP...