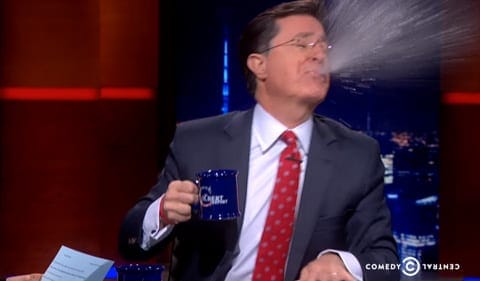 Stephen Colbert welcomed Ellen Page to his show last night for a very amusing segment in which he noted that her coming out broke the Human Rights Campaign website.
Said Colbert: "Your selfish coming out broke human rights."
Replied Page: "Well that's what us gays are doing, I guess."
Colbert then asked why he didn't save her coming out for his show and asks her to do it right there, prompting the spit take you see above.
Also, discussed, whether the X-Men mutants are a metaphor for something else, and whether Page's movie Juno is pro-choice, or pro-life.
Check it all out, AFTER THE JUMP...