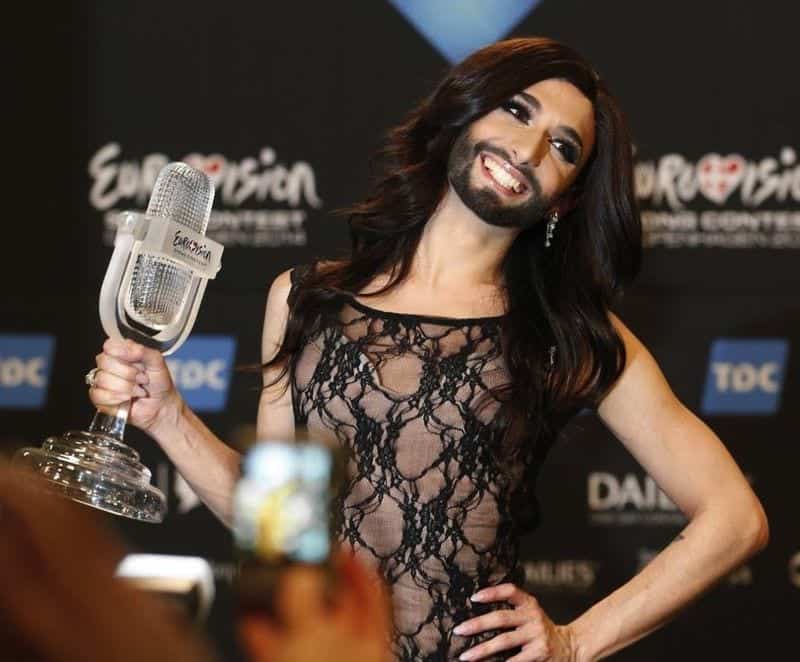 Not everyone is celebrating Conchita Wurst's incredible win at last night's Eurovision Song Contest finale. Several Russian politicians expressed their outrage soon after Wurst was bestowed with her award.
Deputy Prime Minister Dmitry Rogozin took to Twitter writing that it "showed supporters of European integration their European future: a bearded girl."
According to the Australian Broadcasting Corporation, another Russian politician, Vladimir Zhirinovsky, also voiced his disapproval with his own anti-gay remarks.
"There's no limit to our outrage. It's the end of Europe. It has turned wild. They don't have men and women any more. They have 'it'. Fifty years ago the Soviet army occupied Austria. We made a mistake in freeing Austria. We should have stayed."
The outrage wasn't limited to pols. Popular Russian rapper Timati also attacked Wurst with his own disgusting remarks calling her win a "mental illness of contemporary society...I wouldn't like one fine day to have to explain to my child why two guys are kissing or a woman is walking round with a dyed beard and that's supposed to be normal."
In that same hateful message, Timati also thanked Vladimir Putin for his continued efforts to ban gay pride parades in Moscow.
According to the AFP, Wurst explained who she intended to target with her victorious cry of "We are unity, and we are unstoppable."
"That was obviously meant for certain politicians whom we all know," she explained in Vienna. Asked if she meant Russian President Vladimir Putin, who last year signed a law banning "gay propaganda", she replied coyly "among others."
Wurst was warmly welcomed home to Austria today and held a press conference in Vienna, which you can watch in its entirety, AFTER THE JUMP.