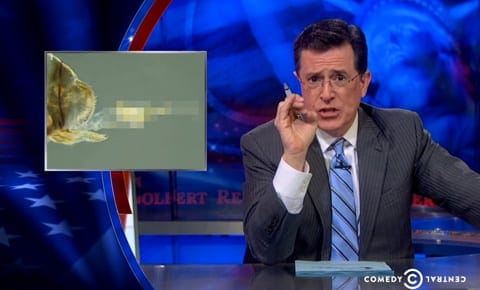 A couple weeks ago we reported on a Kentucky embroidery shop that was displaying a window sticker indicating that they would not serve gay people.
In his most recent 'Tip/Wag' segment, Colbert takes aim at the business for going too far. Colbert also wags his finger at bug scientists for discovering a female insect with a male sex organ that is "hung like a horsefly" because it will force him to ask questions about his own junk.
Watch, AFTER THE JUMP...