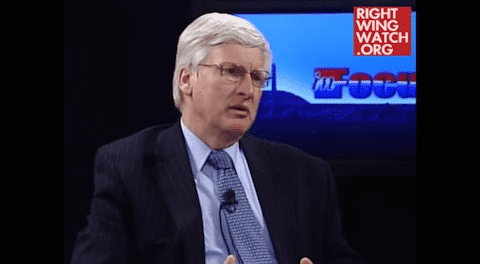 Little did Secretary of State John Kerry realize that when he condemned Uganda's crackdown on gays a month ago, his attempt to meet with the president of the country to discuss his rationale would upset the Almighty.
At least, that's what GOP congressional candidate and Wisconsin state senator Glenn Grothman had to say. In a recorded interview with the anti-gay Voice of Christian Youth America, Grothman claimed,
Instead, what we have is the Secretary of State going to Africa and educating Ugandans or saying he is going to send American scientists to Uganda to explain how normal homosexuality is. Think about that. I mean, what must God think of our country? We had such a great country in the relatively recent past. Now America, which is supposed to be the light of the world, instead we're the light going the opposite direction.
Yahweh was unavailable to discuss his own opinions on the matter, but his past comments suggest that he might actually be on Kerry's side given that he instructed his followers to be nice and talk things out.
You can watch Grothman wring his hands AFTER THE JUMP...
If you enjoyed this post, please consider SHARING it on social media.
Also, please LIKE us on Facebook, and follow us on Twitter, and Instagram.