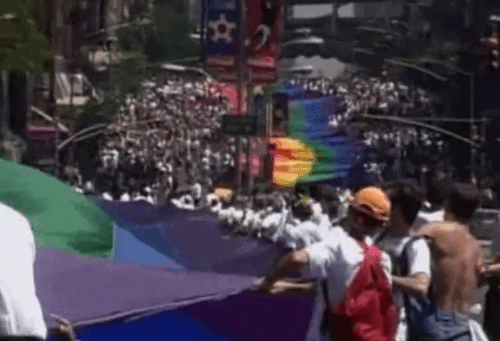 How many of these stories do you remember?
Dave Evans, who made the gay supercuts of the '70s and '80s news clips, has released the latest in his series.
This video shows clips on an early anti-gay Scouting lawsuit, protests in California over Governor Pete Wilson's veto of a gay-rights bill, Clinton becoming president and the protests over gays in the military, the 25th anniversary of the Stonewall Riots, and the Matthew Shepard hatecrime and aftermath. 
Watch the powerful video, AFTER THE JUMP...