More than 100 members of Congress sent a letter to secretary of State John Kerry and U.S. Trade Representative Michael Froman urging the U.S. to tell Brunei to repeal its law that calls for gays to be stoned to death or be expelled from trade talks, according to the Hollywood Reporter: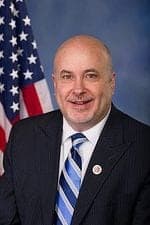 "We write to express our concern over the Government of Brunei Darussalam's recently adopted penal code, which threatens the human rights of minority groups including women, religious minorities and lesbian, gay, bisexual and transgender (LGBT) individuals and urge you to insist that Brunei address these human rights violations as a condition of the United States participating with them in any further Trans-Pacific Partnership (TPP) trade negotiations," according to the letter drafted by Congressman Mark Pocan, a Democrat from Madison, Wisconsin.
The letter is going to Kerry on Thursday, according to Pocan, who hopes to get more lawmakers signed on before then.
Read the full text of the letter at THR….