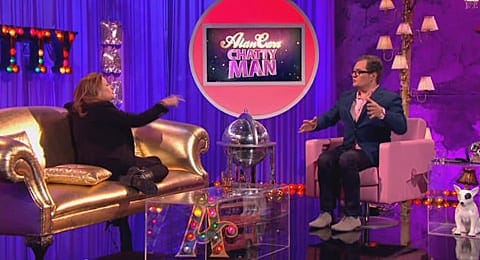 The Daily Star reports on an exchange between UK talk show host Alan Carr and Star Wars' Princess Leia Carrie Fisher, in which she orders him not to out C-3PO as gay:
He said: "Could I be C3PO? I'd make a really good one.

"He's a bit gay."

Shocked Carrie, 57, told him: "You can say that but I'm not going there.

"Don't out C3PO."

Then she suggested that the Chatty Man was too porky to be the robot.

She said: "And anyway you wouldn't fit into his costume.
Watch a clip from the segment which curiously edits out the gay bit,
AFTER THE JUMP...
Though Bib Fortuna seems to agree that he's gay: