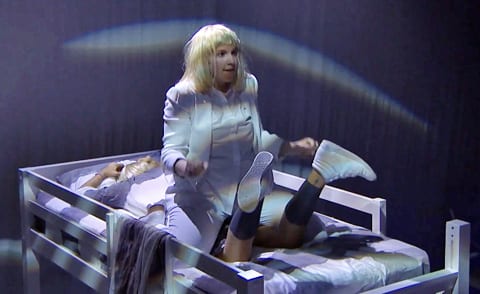 There was an abundance of dancing on late night TV last night.
On The Late Show with Seth Meyers, Lena Dunham took to the stage to do an interpretive dance to Sia's "Chandelier" while a woman who was presumably Sia (doing her not-showing-my-face thing) slept in a bunk bed.
Meanwhile, on The Tonight Show, J Lo lashed out at that "little bitch" Jimmy Fallon for encroaching on her tight pants territory.
Watch the clips, AFTER THE JUMP...