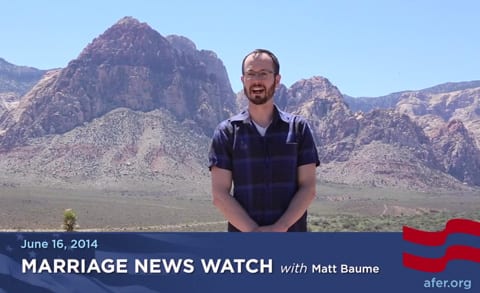 AFER's Matt Baume is taking his 'Marriage News Watch' on the road for the summer and appears this week in Nevada to unload the news from there.
This week, Nevada awaits a ruling from the Ninth Circuit, Wisconsin's marriage equality status is changing by the day, new lawsuits have been filed in Michigan, Alabama and North Dakota. In North Carolina, the state has requested a halt to a case there. A decision in Virginia could come any day now. Arizona could make big bucks on marriage equality. And a new group has formed in Indiana to support equal marriage.
Find out the details, AFTER THE JUMP...