Oakland Councilwoman Rebecca Kaplan, who came in third in the city's 2010 mayoral race, has decided to run again, joining more than a dozen people challenging Mayor Jean Quan this fall, the SF Chronicle reports: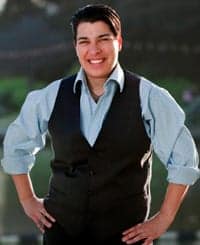 Kaplan, 43, told The Chronicle that she had grown frustrated with the inaction and turmoil during Quan's time as mayor.

"I've concluded that Oakland isn't ungovernable, it is ungoverned," said Kaplan, who plans to formally announce her candidacy Thursday. "All of the top goals the city is trying to accomplish are right now being hampered by the lack of effective leadership."

Kaplan's decision dramatically changes the dynamics of the race in which no candidate has been able to rise above Quan in polls or attract overwhelming enthusiasm from a large number of voters five months before the election...
...Kaplan, who lives in the Longfellow area in North Oakland with her fiancee, Pamela Rosin, is serving her second term as the city's at-large member. She becomes the 16th person to challenge Quan in November.
Watch Kaplan's announcement video, AFTER THE JUMP...