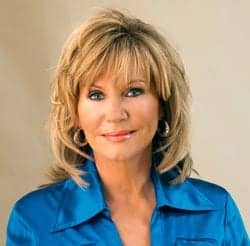 In the wake of Republican incumbent Thad Cochran defeating his Tea Party challenger Chris McDaniel in the primary race for one of Mississippi's U.S. Senate seats, Sandy Rios of the American Family Association took to her talk show to mourn McDaniel's loss and in so doing found a way to bring up an old allegation that Senator Mark Kirk of Illinois is gay. The discussing of Kirk came up after Rios blamed McDaniel's loss on Arizona Senator John McCain, as Right Wing Watch points out:
According to Rios, McCain embarked on a campaign — "and I know about this for personal reasons" — to "purge the Republican Party of conservative candidates" and "turn the Republican Party blue" following the 2008 election.
"He decided that Mark Kirk was his first pick [for ," Rios said."Many of us in Illinois at the time, conservatives, knew that this was going to be a disaster."
After reviewing several controversies that emerged during Kirk's U.S. Senate campaign that she said showed he "was not an honest person," Rios said that "we also knew that he was a closet homosexual."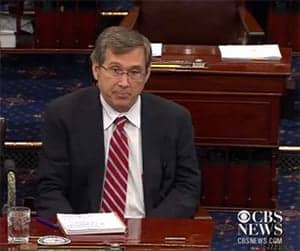 Previously, when Kirk was running for U.S. Senate Rios penned an article titled, "Do We Have a Right to Know If Candidates Are Gay?," Rios put to Kirk a series of questions about his sexual orientation: 
1) Are you gay?
2) Have you been living with another homosexual Congressman?
3) Were you sued by another male staffer in John Porter's office for sexual harassment?
…
Congressman Mark Kirk, please answer these questions. Republican leadership, if you are covering up things the public should know, stop or you will lose even more credibility with your base. And press? Do your job. Your duty is not to defend a lifestyle; it is to report the truth. 
Kirk has also been 'outed' on the left by blogger Mike Rogers who features prominently in the documentary, Outrage.  Though Kirk previously voted against repealing Don't Ask, Don't Tell and opposed an overhaul of DOMA, last year he came out in favor of marriage equality and ENDA.
Kirk was first elected to the U.S. House of Representatives in 2000 and to the U.S. Senate in 2010. He suffered a stroke in 2012. 
Listen to Rios' remarks, AFTER THE JUMP...