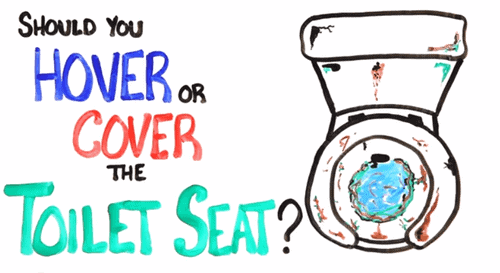 The guys over at ASAP Science investigate just how dirty the average public restroom toilet seat is – and whether it's better to hover over the seat or cover it with toilet paper.
Fun (and disgusting) fact from the video: In a typical home, the kitchen cutting board has around 200 times more fecal matter on it than the average toilet seat.
Watch, AFTER THE JUMP…
And in case you missed the the duo behind ASAP Science coming out as gay last week, you can check out their awesome video HERE.