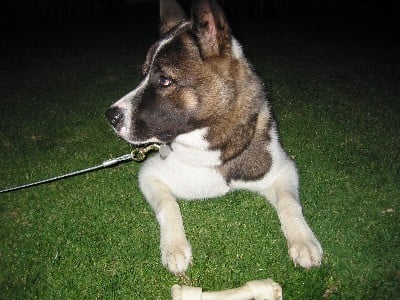 I grew up in the suburbs of Chicago, where every summer I mowed our lawn. It was also something I did for a few of the neighbors, so I could earn some extra $$$. Despite the humidity, the gasoline fumes, and the bugs, the smell of the newly cut grass always filled me with a crazy sense of rejuvenation, freshness, and made my libido extra, extra hungry. Perhaps that part of it came from watching the boy down the street mow his lawn, but whatever.
In any case, I tend to get the same charge when I hear new music that excites me. So, I'll share the tunes that are making me extra-interested for the month of November. Some of it new, some not so new, but all new to me. Here are a few songs worth catching your ear:
"Prototype" — Outkast. You know, I never considered myself a huge hip-hop fan, but Outkast bridges the gap between a lot of genres; hip-hop, R&B, electronica. This song has special meaning for me this month, and a couple of Parisians know why. This is for everyone who's ever had a crush, and I think that's probably a lot of you.
"What U Do 2 Me" — Boomkat (Chris Cox and Mike Rizzo mixes). Taking a cue from Prince, this group seems to think they can use letters and numbers at will in their song titles. But the song is absolute cheesy fun, and lifts the spirit immediately. Chris Cox is on his own now. He used to be one half of Thunderpuss (the straight half), but from what I hear they are no longer together. He's another one of those straight DJs that knows just how to make the gay boys feel good.
"Weak Become Heroes" (Ashley Beedle Remix) — The Streets. This song, from The Streets, aka Mike Skinner, takes Ashley Beedle's deep house and applies it to a rap record from a young, incredibly talented white guy from Birmingham, England. If you haven't heard of Mike Skinner, he's been called many things, among them the English Eminem. He's been chided for his accent, but this track is absolutely compelling. I'm one of those people that "doesn't like rap" but I love this. I hate it when I say "I hate rap" or "I hate country" or "I hate metal." When you say things like that, you just substitute ignorance for taste. Ashley Beedle is a UK remixer and producer, whose alter ego, X-Press 2, churns out equally addictive tracks.
"Miss Independent" (Shanghai Surprise Mix) — Kelly Clarkson. You know, I really haven't loved this song. American Idol winners tend to make me want to cringe even though I watched the show with the dedication of Rush Limbaugh to his pain pills. Shanghai Surprise has been putting out good remixes of pop tunes, and their remix of MI has made even me sit up and listen.
"Wasting My Time" (Decoder and Substance Mix) — Kosheen. If you are looking for harder, progressive peak-hour house, look no further. This latest from Kosheen is middle of the road, but satisfying. It will definitely keep you going on the Stairmaster.
"My Love is Always There" (Tim Deluxe Mix) — Saffron Hill. This is my house pick for the month. It's something you might hear on a late afternoon at a tea dance in Europe or New York that would make you feel perfectly in the moment. This is a track that's growing on me like a weed.
So that's it for now, even though I have another ten I'd love to share. Soon.