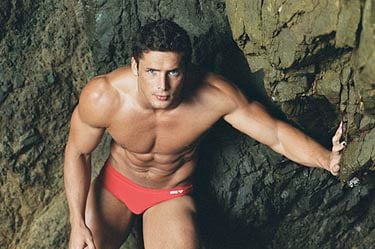 1
These stunning shots were taken by my friend and recent L.A. transplant Lewis Payton. I first met Lewis when he was visiting L.A. from his then home of Sydney. When I hired him for a writing job a couple of years ago I didn't realize that his images were as strong as his writing, and I've since been introduced to Lewis' particularly striking world of male beauty and natural light. He shoots gorgeous women too, but for some reason I'm drawn to everything else — I wonder why?
Lewis graciously allowed me to show off some of his work (I guess this is the American premiere!), so I got the lowdown on these shots straight from the horse's mouth:
1: "My Baywatch tribute! Actually, that cave is quite an ordeal to shoot in. To reach it, you crawl through two small tunnels. If the tide is high, you're totally trapped. I tried to shoot there this weekend and we almost got washed away — cell phones got drowned, it was a little hairy."
2: "I saw this kid in a Sydney beachside deli, in his school uniform, ordering a milkshake. He turned and looked at something behind me and I was struck by the directness and clarity of his gaze, so I asked him to get his parents to call me. I love this shot for so many reasons, but my favorite aspect is his shadow — the peak of his hair and position he's crouched in make his shadow look like Peter Pan's. I see unlimited potential and unaffected clarity."
3: "As soon as I knew I was shooting Steve Sandvoss, I planned to use this location. Physically, he's so Californian (he even drives a convertible), but intellectually he's very much the east coast raised Ivy league grad. In a very short time, he's made his presence felt in Hollywood, yet Steve lives very much to the beat of his own drum. So I shot him swaying against the palms, a dominant, yet somewhat critical figure."
Lewis recently launched his website at LewisPayton.com where you can find plenty more to look at. He also has a profile/portfolio and fashion feature coming out in the next couple of months in the Australian magazines Blue and DNA respectively. How's that for a debut performance?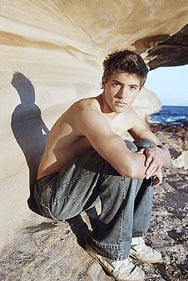 2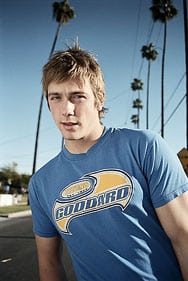 3