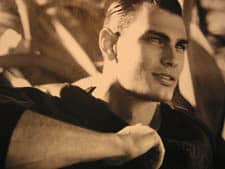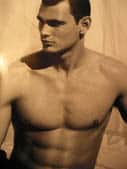 Don't miss this week's style issue of The New Yorker in which there's a "Letter from Ibiza" profiling the production of Mert and Marcus, the photography duo who create luminous, glamourous, and sometimes campy fashion images, which they often digitally alter to exert a heightened sense of unreality.
"It's very fakey, fakey, fakey, but that's what it's supposed to be," says Vogue creative director Grace Coddington.
My first encounter with them was a fashion spread in Arena Homme+ a couple years ago and since then I've often wondered about this gay pair whose work keeps on popping up in more and more places. Most people have seen their work in the Louis Vuitton campaign in which shimmering models (and J. Lo) hawk accessories from atop an unusually lit golden sand dune.
The "Letter from Ibiza" takes you to a shoot on the island they've made their home and workplace. Languid models parade around while the artists' imaginations go to work. It resembles a scene out of Andy Warhol's factory, had it been set on a Balearic isle.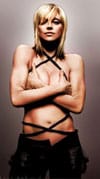 "Their photographic process more resembles a movie set, or even a football game: Mert or Marcus takes a picture, then everyone huddles around the monitor to look at the result and discuss the next shot, as the assistants run to and fro like water boys."
The two met eight years ago at a party and got their first big break when they got a call from the high-end publication Visionaire. Since then it's been a slow build to their ubiquitious status. What I envy them the most is the world they've created for themselves. How great it must feel to have a creative accomplice in life. Plus, their pictures kick ass.