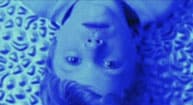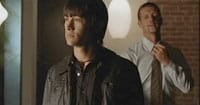 Scott Heim's unconventional and erotic 1996 novel of sexual abuse at the hands of a Little League coach has been brought to the screen by Gregg Araki, one of gay cinema's most edgy and controversial directors. It recently debuted at the Venice International Film Festival.
Araki told the Hollywood Reporter, "When I read Mysterious Skin years ago, it made me cry. I understand that some of the film can be uncomfortable or hard to watch, but the reason I had to do the movie is because of the journey these two characters go through…" The book follows the journey of two boys who are seduced by their coach at an early age. One of them experiences amnesia and substitutes a UFO abduction in place of the actual truth. The other becomes a hustler. A decade later, the memories are reconciled.
From what I remember of the book (which I read eight years ago),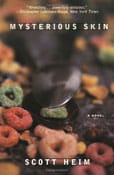 Araki has suitably-edgy material for his sensibilities. He's also directed controversy well in The Doom Generation, Nowhere, and The Living End. On cinematographer Steve Gainer's site there's a "coming soon" link to his reel on the film. I was able to get access to it by downloading this link [http://www.stevegainer.com/clips/mysterious.mp4] and removing an invisible .txt. extension. You can try that but I can't guarantee success.
There have been other recent films about pedophilia. L.I.E. is a film I strongly recommend. Beautifully directed and acted, fair and even-handed in its presentation, the film is moving and shocking in its truth. I expect Mysterious Skin to be far more theatrical a production in the Araki vein.
"Child Abuse and UFOs Cast Shadow Over Venice Fest" <Reuters>
"Ruffled a few feathers with its subject matter" <Premiere>