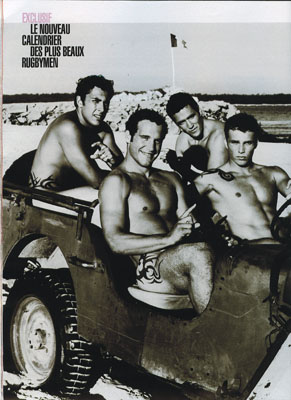 Lensman Carter Smith is about to break with the 2005 edition of the Dieux du Stade French Rugby calendar that got everybody all hot and bothered last year. Looks like tattooed jeep stud Frederic Michalak has let his hair grow out, sexy thing.

About to get a lot of attention is Habibi, Francois Rousseau's project of urban American masculinity that he shot recently in New York. Rousseau (last year's Dieux du Stade photographer), continues to create a mystery behind the flesh, exploring male stereotypes which are sexual without being threatening, open without being trashy. He's like a French Bruce Weber, weaving tales that aren't transparent, that allow the observer's fantasy world to take charge.
Rousseau's also got a keen skill for bringing archetypal masculine themes to the surface with great beauty. The ultra-reality of his images is such that we are in the experience. He is sensually innovative.
In a nutshell, he shoots really hot guys with a lot of style.
Thanks to Towleroad reader Mike Perez who sent in these preview scans of the rugby calendar from French magazine GALA. Here's your first look:
Here's a shot from Habibi, a slideshow of which you can view on his site. There's a gallery opening in Paris at the Galerie de Martin du Louvre at Art Paris from October 22-25.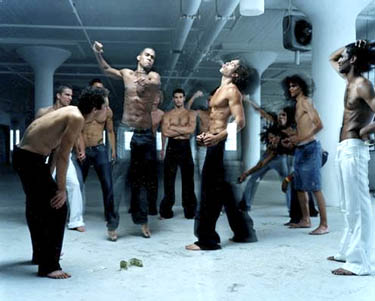 On a completely unrelated yet related topic, Brazilian model Felipe Matarazzo should connect with Msr. Rousseau. I think the two could create some fireworks.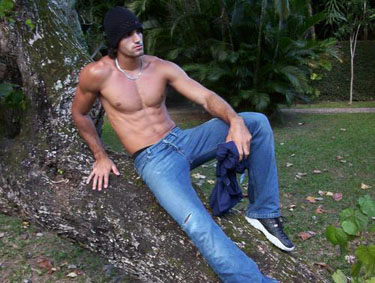 And Steph and Alek at OhLaLaParis will be following this as well, I'm sure…