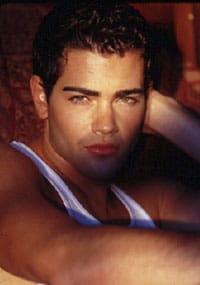 I caught the premiere episode of Desperate Housewives Monday night, which I have to say I was attracted to solely by the title. I expected its camp to be a little funnier than it was, although it's hard to expect the pilot episode to truly illustrate what a series can become. It dragged in parts and struggled to find the right pitch between wackiness and sincerity. Stepford Wives is the easy comparison to make, but hopefully they'll dig deeper into these women. Having the story narrated by a dead character is nothing new (Sunset Boulevard, American Beauty) but I'm wondering if it's going to continue. I'll give it another watch, if only to see Jesse Metcalfe (who goes to my gym, and is as distractingly stunning in person) "mow the lawn" once again. Note to self: hire hot gardener.

Lost is another show I've been watching. So far it's a little bit King Kong, a little bit Alive, and a little bit Twin Peaks. I am also a sucker for airplane crash movies, Ian Somerhalder's ruddy cheeks, Dominic Monoghan's scruff, and anything featuring animals that attack, so I'm there for now. They say it's a breakout hit — the moment it turns into Smallville or Felicity though, I'm outta there. Thanks Dan B. for recommendations on both those shows.
Last night I saw What the $#@! Do We Know? — or What the Bleep! to which it's been shortened for obvious reasons.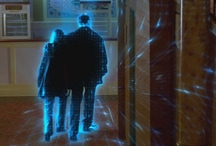 It stars Marlee Matlin, and it's part documentary, part, uh, textbook illustration? Anyway, the movie is about Quantum Physics; experts talking about the theory of matter, God, and our existence, woven in with an amusing fictional narrative about Marlee Matlin that attempts to illustrate what the fuck they're talking about. Its special effects are at times endearing but most of the time cloying (the human cell characters were straight out of Ghostbusters). But trust me, it ain't a dumb movie and I think you'll get something out of it — either transcendence or a headache. Thanks M@ for the recommendation on that one.