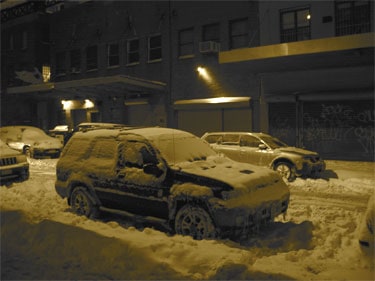 Thanks to everyone who sent in suggestions for repair spots in New York, and words of support. I am pretty sure that the old laptop is officially dead so my attempts will be to retrieve the data off the hard drive. Thankfully, I had plenty of it backed up. Although I am a fan of the Apple Store, I have spent far too much time there the past couple of days.
Waiting at the Genius Bar upstairs at the store in Soho is like being on standby at the airport trying to get on a flight. Hordes of nervous, angry people waiting and glaring at the "geniuses" behind the counter. Downstairs is another scene, with hundreds of trendy geeks running around maniacally.
P!nk was there waiting for her laptop to be fixed and she seemed to be very patient, although there was no party getting started. I also discovered a gold lamé purse abandoned next to me on the bench. It was briefly suspected to be a bomb and then carted away by a nervous store employee.
So, I'm working on a new machine now. But that's what credit is for, isn't it?