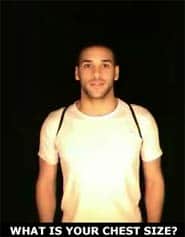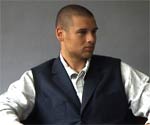 Photographer Simon Foxton's SITTINGS: Thirty Men project is on tap over at SHOWstudio for the month of April. Each day a new model is featured on the site and takes questions from viewers via telephone.
The living portraits are archived on the site, as are the casting sessions of each of the models, along with production meetings and source material, providing a voyeuristic glimpse inside the entire process.
Is the project about the portraits or about the process itself? Or is it simply about wasting another hour of your company's time feasting your eyes on handsome models when you should be working?