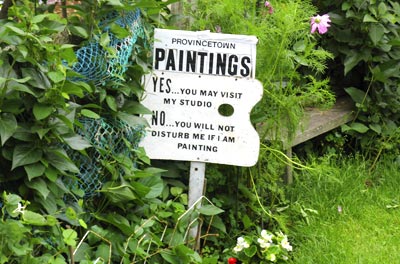 After a week of deliciously quaint landscapes, drag queens on roller skates, the hideous yet tempting fragrance of Portuguese fried dough, more rain than I wished for, and countless replays of the Pussycat Dolls' "Don't Cha", I'm back from the delicate glacial land formation called Cape Cod. I want to thank Lewis Payton for taking the reins for a week. I had no internet connection which in my mind is a curse and not a blessing but I'm back and hopefully it won't take me too long to get up to speed. I missed y'all!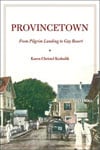 I wanted to recommend a book that I started reading while I was away. Since I lived in Provincetown for a couple of years a while back, I've become something of an avid reader on the place. For those of you who have never been there or just want to learn more about the wacked-out town on the tip of the Cape, Michael Cunningham's Land's End : A Walk In Provincetown
is a gorgeous, poetic introduction while Peter Manso's Ptown: Art, Sex, and Money on the Outer Cape
is a gossipy and engaging if controversial (it has a somewhat negative POV on the town's gay population) historical tome. This year's book is by Karen Christel Krahulik and is simply titled Provincetown: From Pilgrim Landing To Gay Resort
and is a bit academic but gives a rich background on the town's diverse make-up.