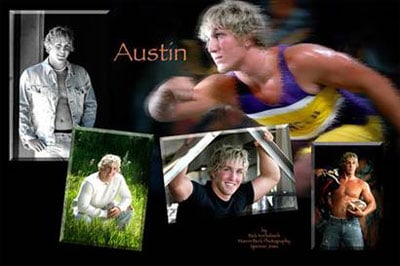 Via Scott-O-Rama comes this look into the brave new world of high school yearbook photos. Amazing how the cult of celebrity has filtered down to the teenage set and their parents.
"Photographer Rick Krebsbach spent four hours shooting Austin indoors, outdoors, in his wrestling gear and shirtless while holding his football helmet. For the athletic shots, Krebsbach even 'put water on him to make him look like he was dripping [sweat].'"
The $700 set of shots was paid for by…Austin's mother.
Photos: Fake Sweat Included [msnbc]