A woman in the White House is the conceit of ABC's new show Commander in Chief, starring Geena Davis. However, the show's writers may have some more tricks in their closet.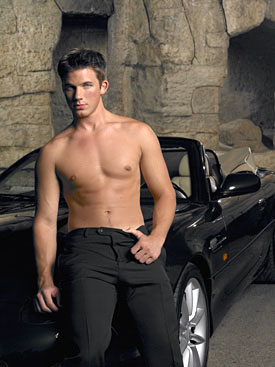 The president's son, Horace Allen, played by baby-faced former Manhunt contestant Matt Lanter, may be revealed to be gay in an upcoming episode. It is rumored that in the coming weeks he will be outed by a tabloid and his twin sister will come to his defense in the face of intense media scrutiny.
Whether or not this is wishful thinking from the legions of gay Lanter fans remains to be seen, but I'd have no qualms about watching Horace Allen and a boyfriend wake up the ghosts in the Lincoln bedroom.
Last week, the show's creator Rod Lurie was replaced by TV veteran Steven Bochco in order to help the show "run more smoothly and get episodes done on time."