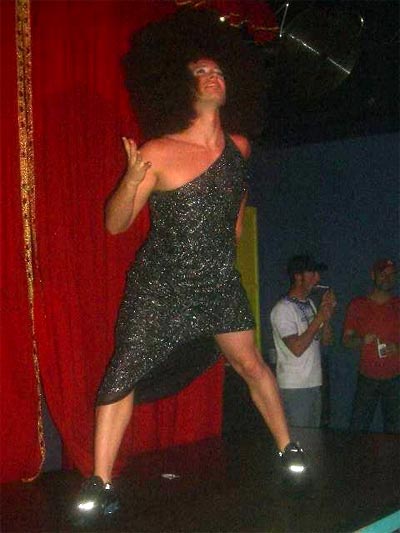 MTV's Real World: Key West is set to premiere early next year, but Towleroad can provide you with these exclusive shots of cast member Tyler shot by Neil at Key West's Pistol & Enema website. Looks like he's quite the gymnast, and he's playing for our team.
If you'll remember, we also received shots of Tyler in the 801 Bourbon Street bar there earlier this year.
It appears as though Tyler's DNA sequence was not equipped with the 'shy' gene. This performance took place during Key West's recent Fantasy Fest, when citizens and visitors are encouraged to put on their strangest drag and get crazy. I'm looking forward to this season already.
Related
Real World Key West News and Photos [tr]
SNAPPED: Real World Key West Gay Cast Member [tr]
"Freaks, Geeks, and Goddesses" Invade Key West [tr]
The Southern Sun: A Key West Trip [tr]