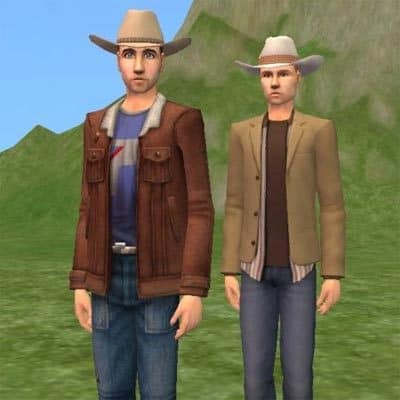 I told myself only one Brokeback post today and that would be it. Don't worry, it'll all slow down after the Oscars. I just don't know how to quit it, and this was way too good.
Some enterprising young fanatic has created virtual Sims for the popular video game, based on Jack Twist and Ennis del Mar. Hysterical.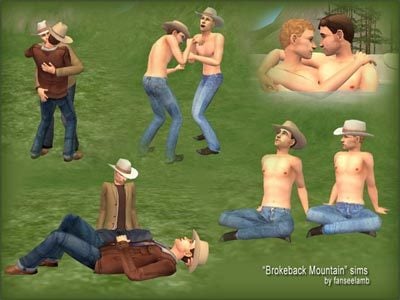 If you're wily enough you may be able to get them to wrestle in the grass, herd sheep, and hump in a pup tent.
Frustrated wives don't seem to be included.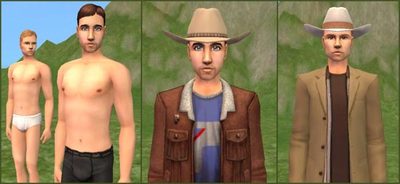 More info on getting them for your virtual Brokeback Mountain right here.
(via tottyland)