The HSBC banker trial I posted about last October is finally going in front of a tribunal. Peter Lewis claims he was fired for being gay and he's thought to be asking for $8.7m in compensation. It's the highest profile case of its kind since laws barring discrimination on grounds of sexual orientation came into effect in 2003.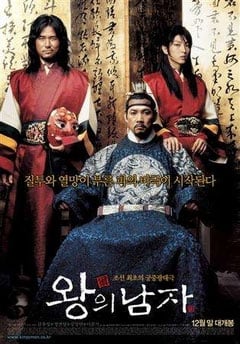 South Korea's smash hit King and the Clown has taken in $85 million at the box office and is now the highest-grossing film in that country's history. "The king becomes enthralled with one of the male jesters, who has the beauty of a young girl. The other jester also likes the young man, who fans have dubbed with the Korean term of 'kotminam,' or 'flower boy'…Women have formed fan clubs to support the actor who plays the effeminate clown. Middle-aged men have enjoyed the story of political intrigue, while younger viewers have enthused about the movie over the Internet.

A Socialite's Life wraps up the best and worst in Oscar fashion.

Gay porn "network" of 13 people in Morocco accused of "producing gay pornographic films, inciting prostitution, and holding drugs" sentenced to a total of 30 years in prison.

Gay attack on Rio's Ipanema Beach inspires new police guard stations.