Second college threatens arrest for Equality Riders. Regent University, with ties to Pat Robertson tells Soulforce kids they're not invited. Flashback…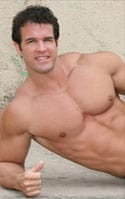 From Power Ranger to porn star. Actor who played Red Power Ranger in TV series finds a new career path.

Polish gay activist Szymon Niemiec decries state suppression: "…for gays and lesbians, today's Poland is like 1930s Germany. We are ruled by a fascist party with the same language and ideas as Hitler."

Ticket sales "brisk" as Hillary Clinton attends New York fundraising benefit amid Empire State Pride Agenda controversy.

Delaware man charged with hate crime after beating his friend with a metal broom during a game of pool.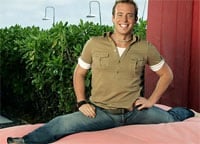 Gay Real World: Key West contestant Tyler Duckworth says "kindness" was the most important thing he got out of the series.

Scottish Prison Service wants to be an example for diversity in the workplace by actively recruiting gays to work as prison officers: "Six per cent of the population is gay, lesbian or bisexual and the ratio should be the same for prison officers. Many inmates can only benefit. The SPS is setting an example to employers that sexuality must not be an issue at work. The stereotype of uniformed services is straight, institutional, tough, white and masculine, but the SPS involvement will go a long way towards giving other organisations the impetus to commit."