Ian McKellen on tying the knot in Britain: "I really can't see why the government couldn't just say gay people can get married – that would have been true equality and so much simpler. But that hasn't been done because they couldn't face the furore. So they've passed a law that is not available to straight people. Straight people cannot have a civil partnership they have to get married. Extraordinary."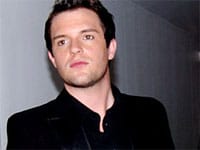 Brandon Flowers says Bruce Springsteen provided needed inspiration for The Killers' forthcoming record: "Springsteen touches on the American dream, and that's everybody's dream. And it's such a great idea — whether or not it's still happening today. Most of the songs are about getting to that place, of making it to the promised land. I don't think it's about getting rich; it's the idea of working hard and having your castle in the sky. And that idea runs through the record. It's very optimistic. And we're all from working-class families, and that's why our songs are good, because we don't do it half-assed. Nothing was handed to us, and so we don't settle. We're not afraid to throw a song away because it's not good enough. A lot of people won't do that." (via pink)

Pathetic: What's the DNC's strategy to combat divisive attacks on gay rights by Republicans in the coming elections? Avoidance.

Thirty-nine right wing and religious activists arrested in Moscow for disrupting public order with their gay nightclub protest, inspired, local activists say, by "homophobic remarks by the city government and religious leaders."

Paris Hilton to grace the cover of Out magazine…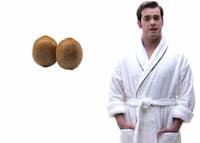 Philips Bodygroom presents an entire site about shaving your nuts and bush to make your manhood look an extra inch larger.

Christians disinvite Clay Aiken from fashion show: "We were so excited about Clay Aiken appearing as a young man who promotes Christianity in the music industry, and then we started to be inundated with e-mails referring to scandal. We searched for his public response and couldn't find one, so at this time we will have to err on the side of caution until these matters are resolved."